We are here to help your business grow
by providing everything you need in digital …

Design
We design a website from the beginning, which gives us the advantage to make it exactly the way the client wants and without using pre-predefined templates. Those don't give you any flexibility, sometimes are not supported with updates, and are vulnerable. Our websites are fully responsive to any screen or device.

Support
We support your website with any updates needed, provide hosting in secure servers depending on your needs, and we backup daily.

A marketing strategy is needed for your company to grow. To set goals and achievements and decide how to achieve them. Then a webpage is part of your plan and business promotion. Social media and online advertisement follow to complete the online presence and help you grow with online and offline sales.​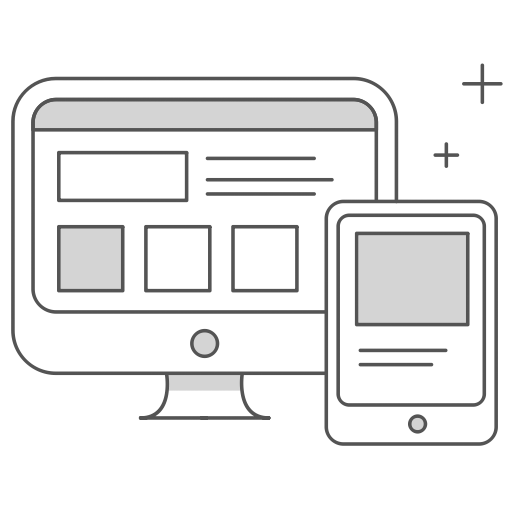 Development
With a wide range of tools, we create websites, portals, and applications that are streamlined, fast, and easy to use and maintain.

Infrastructure
Need a local network? Cloud services? Secure servers and support? Remote connectivity with encryption and security? We got you covered! We can provide all the equipment you need and set it up for you. Let us make your company meet the highest standards regarding security in combination with effectiveness and productivity.

We not only focus on Web Design and Development, but we also support your business with consulting and helping you construct a solid marketing strategy and promotion. After all, a web page is a part of what others see of your company and not "just another web page" you need to have since everybody has one.